Let's Talk – ʇןıʇ (TILT)

These guys just showed what is a COMEBACK! We the food bloggers were invited for the relaunch of this already well known brand.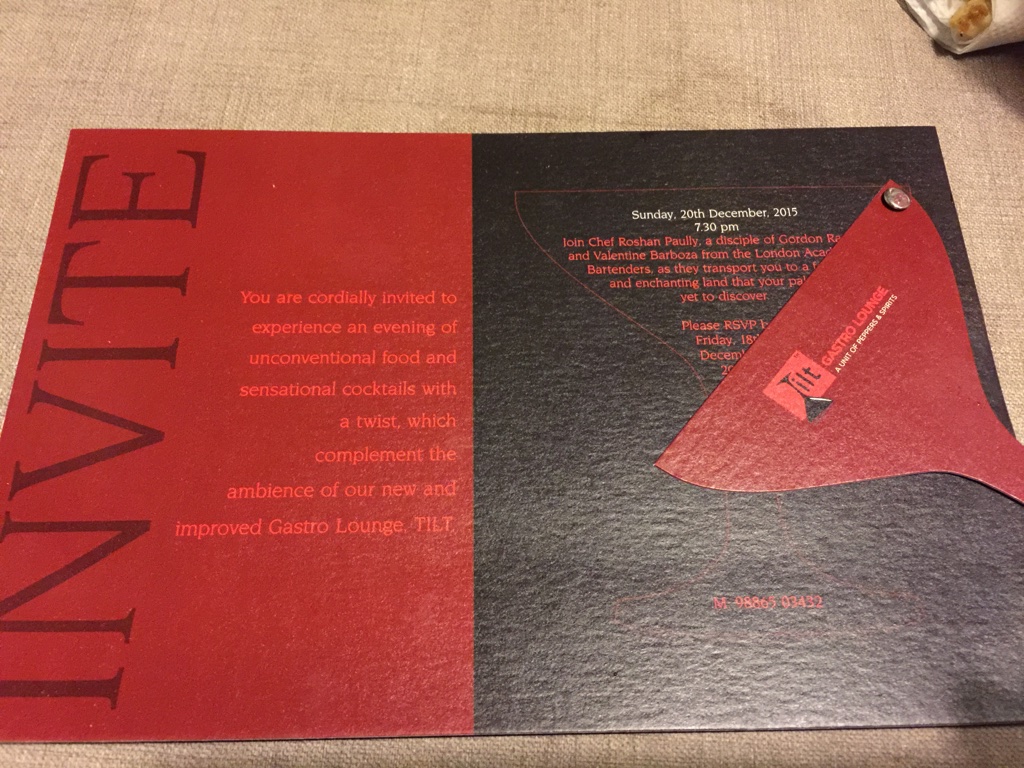 People were aware of TILT and were impressed but now the team Roshan Paully (Head chef trained by food God Gordon Ramsay himself)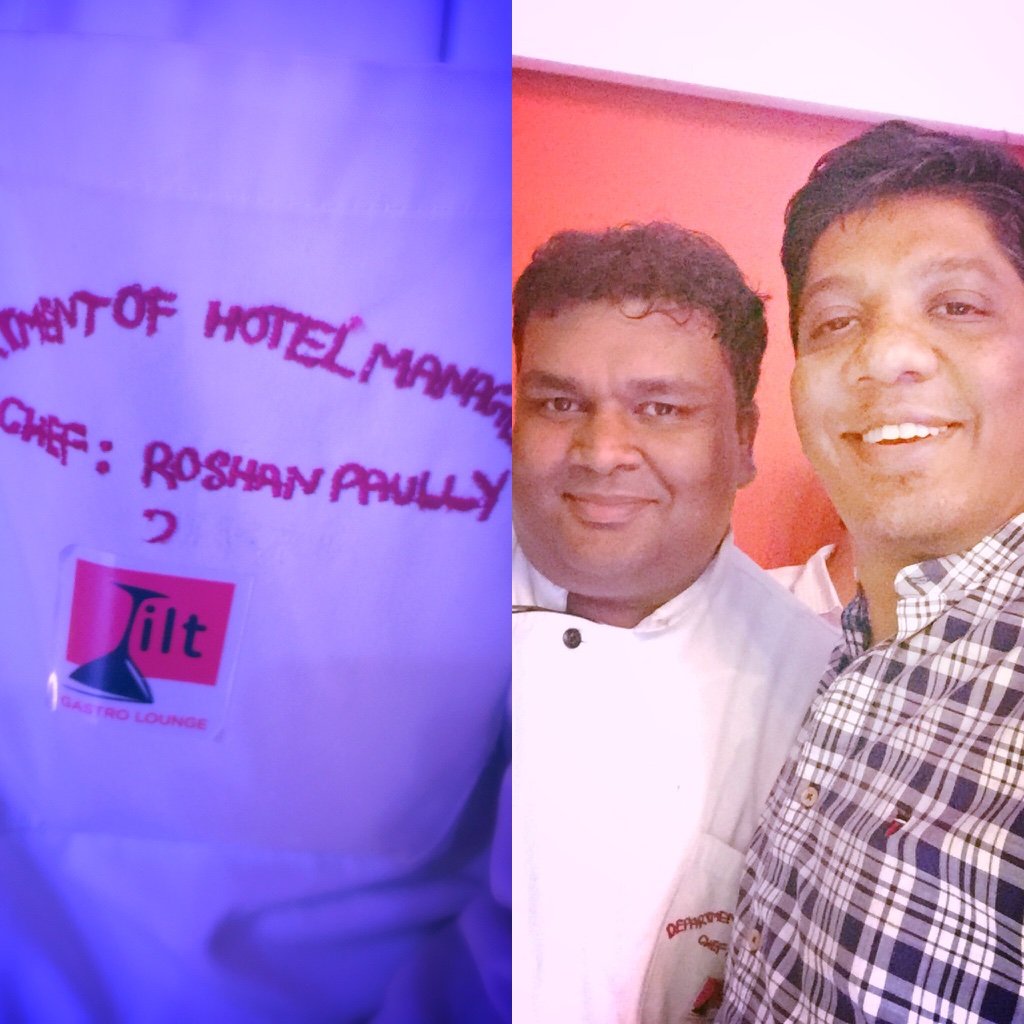 and Valentine Barbosa (London Bar School fame) just took this place to a all new level.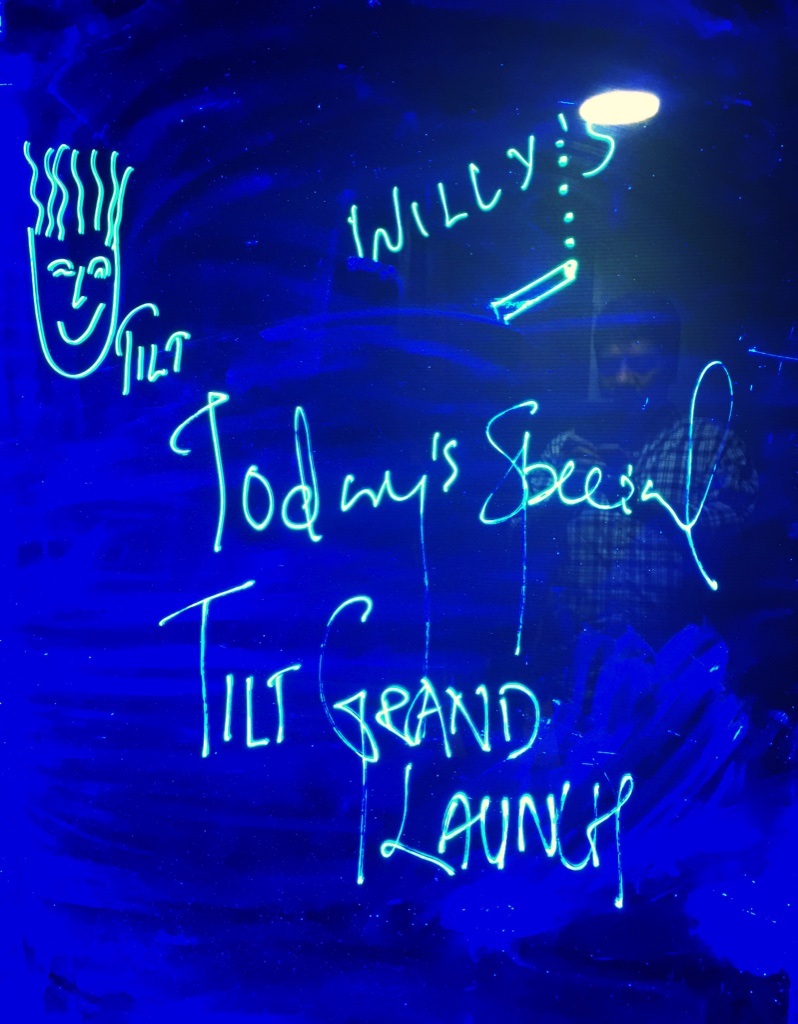 This is just not another Pub with the same old cocktails and food. I can bet you will do multiple visits here just for food and if you are a Cocktail lover then I don't see you looking for another place anytime soon.
A little about their Cocktail Experience….. To sum it up they don't use any canned juice or any artificial flavors… Instead its all real stuff made it right there and added to your drink.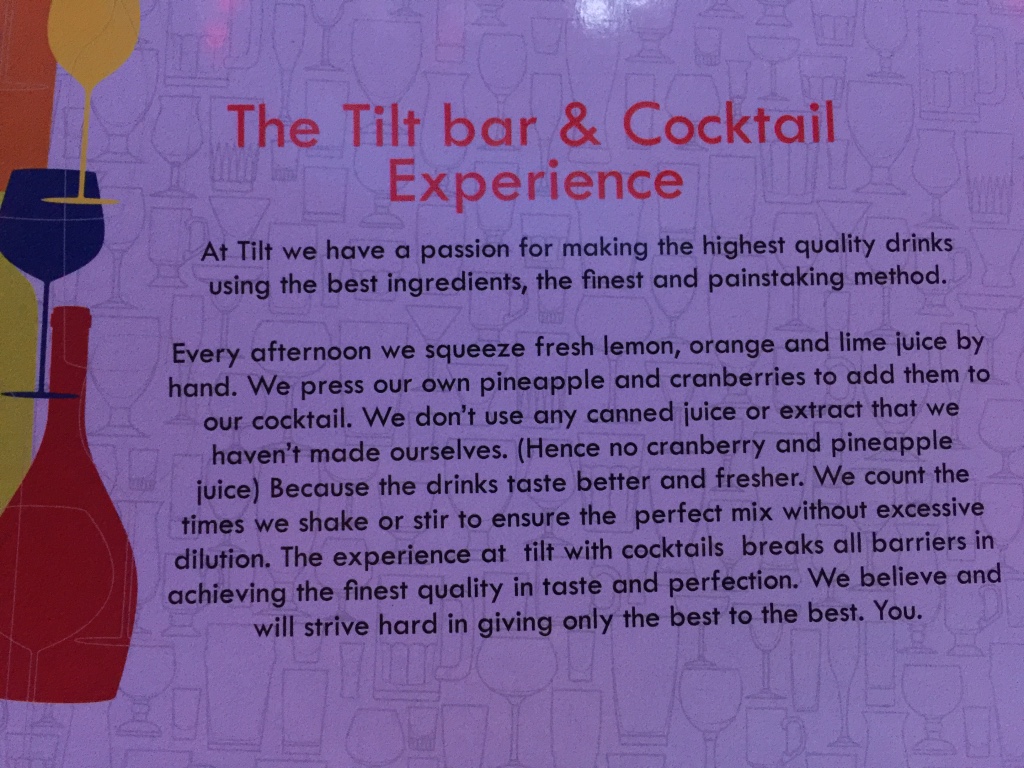 Their cocktail Specialty Menu…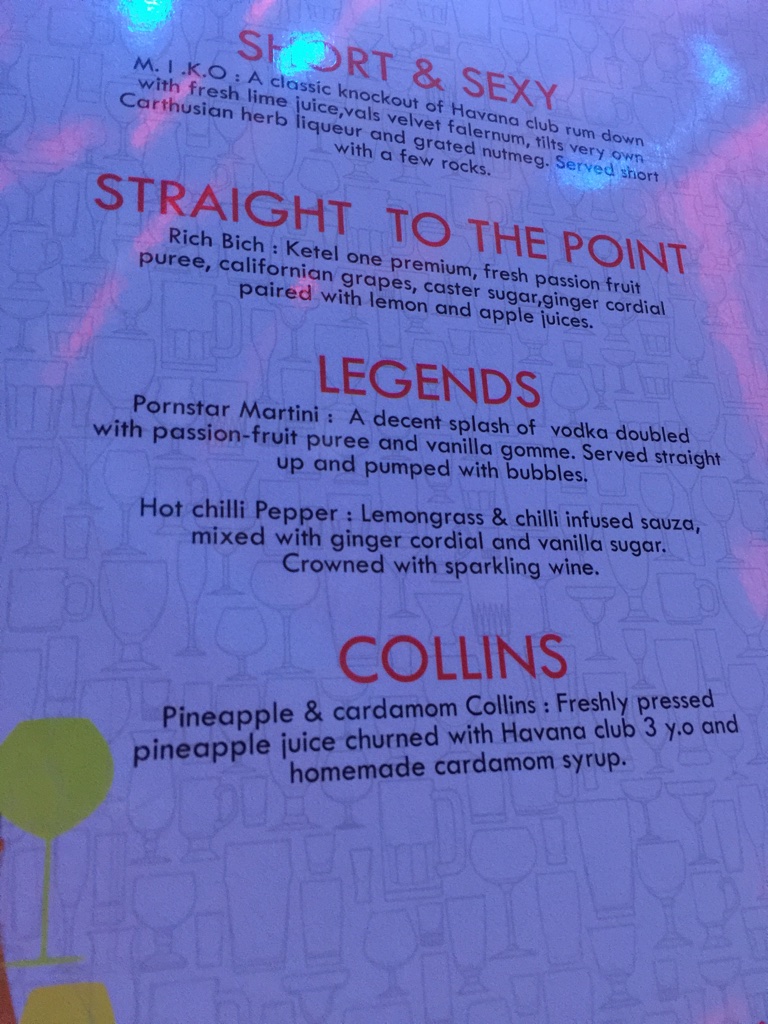 This is my favorite… #PornstarMartini … The drink was classy and different at the same time. Passion fruit stands out to give that flavor in your cocktail. It's a must try.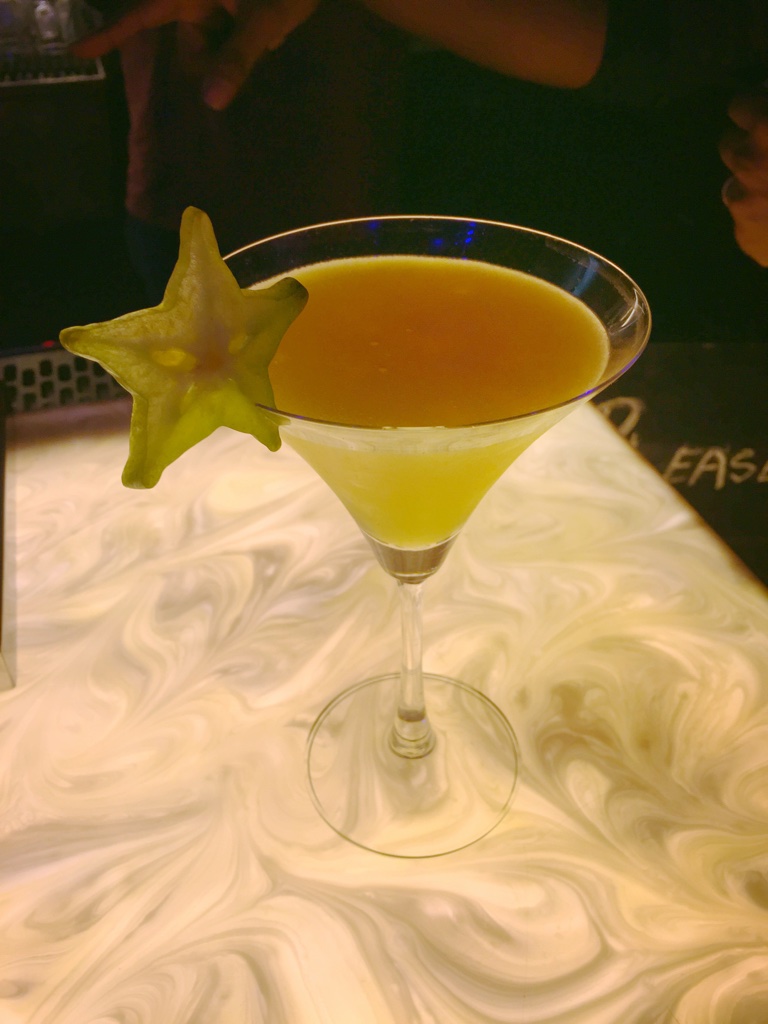 Ohhhh Boy…. How do I start explaining about this one #Collins. I can guarantee you that this is the best you will taste in Bangalore… The taste of the cocktail itself something you cannot forget. Trust me I am writing this one post a week of me being there and I can still remember it. In short DON'T MISS this one.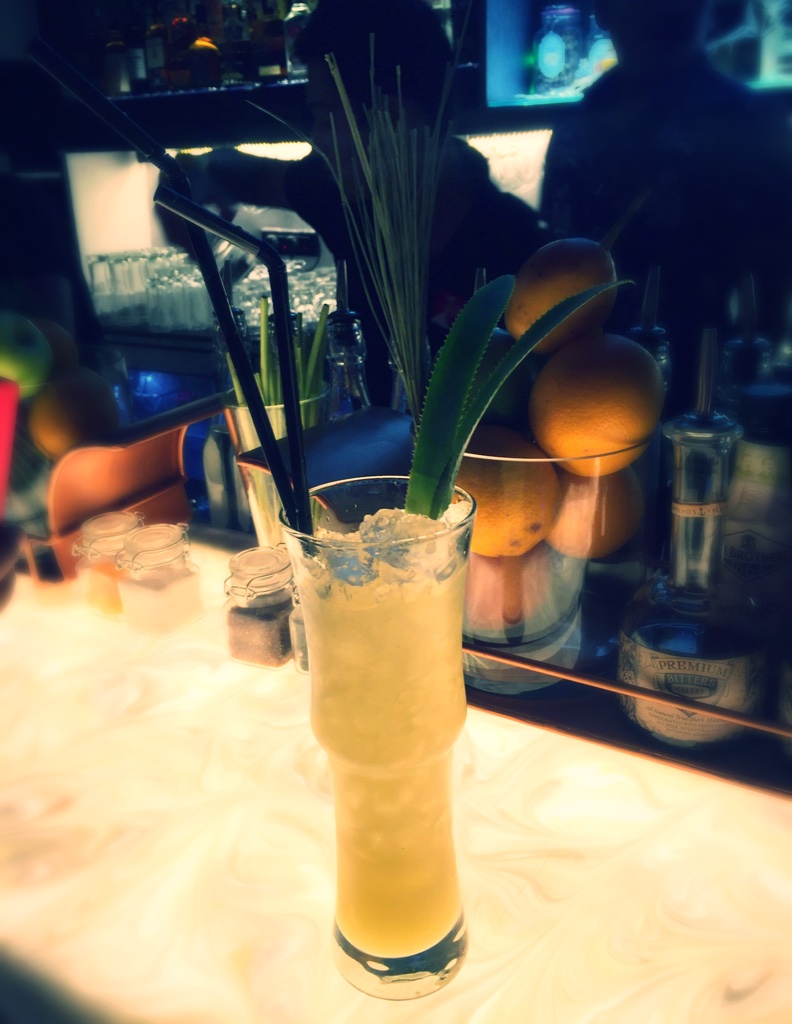 My Favorite… #RichBich… The drink is  a class apart. The mix used in this one is not something you regularly get. Loved its name and of course the feel of it. This is Barbosa special.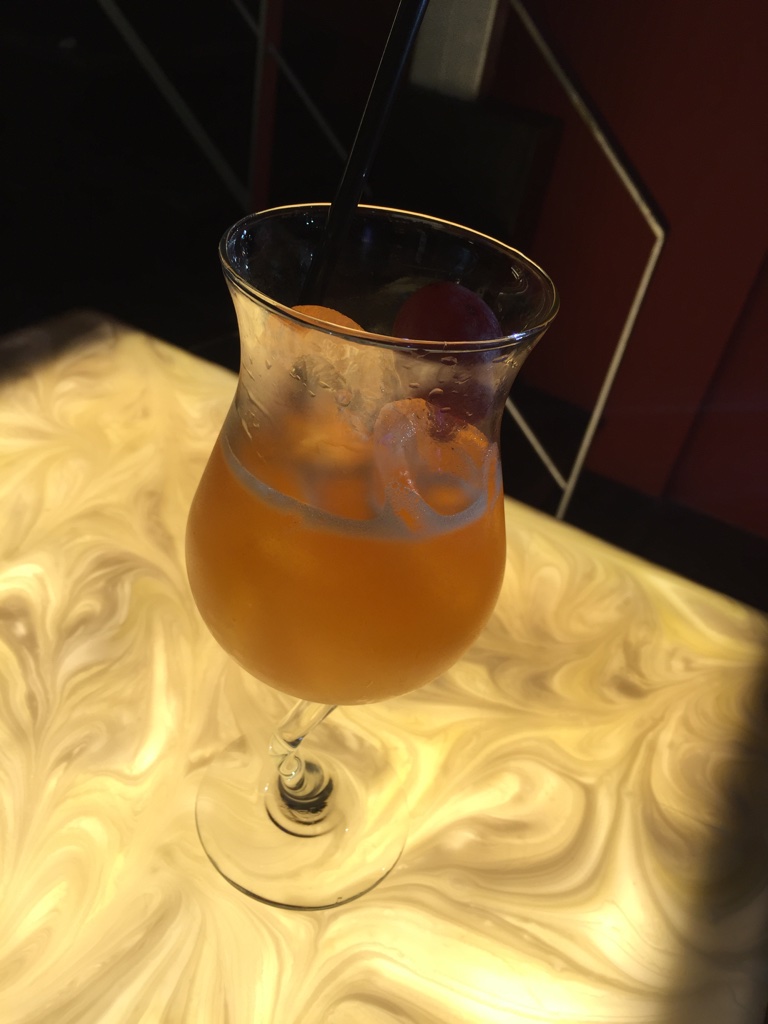 This one below is called as #Short&Sexy. Not something I recommend to try first. But definitely part of To try list.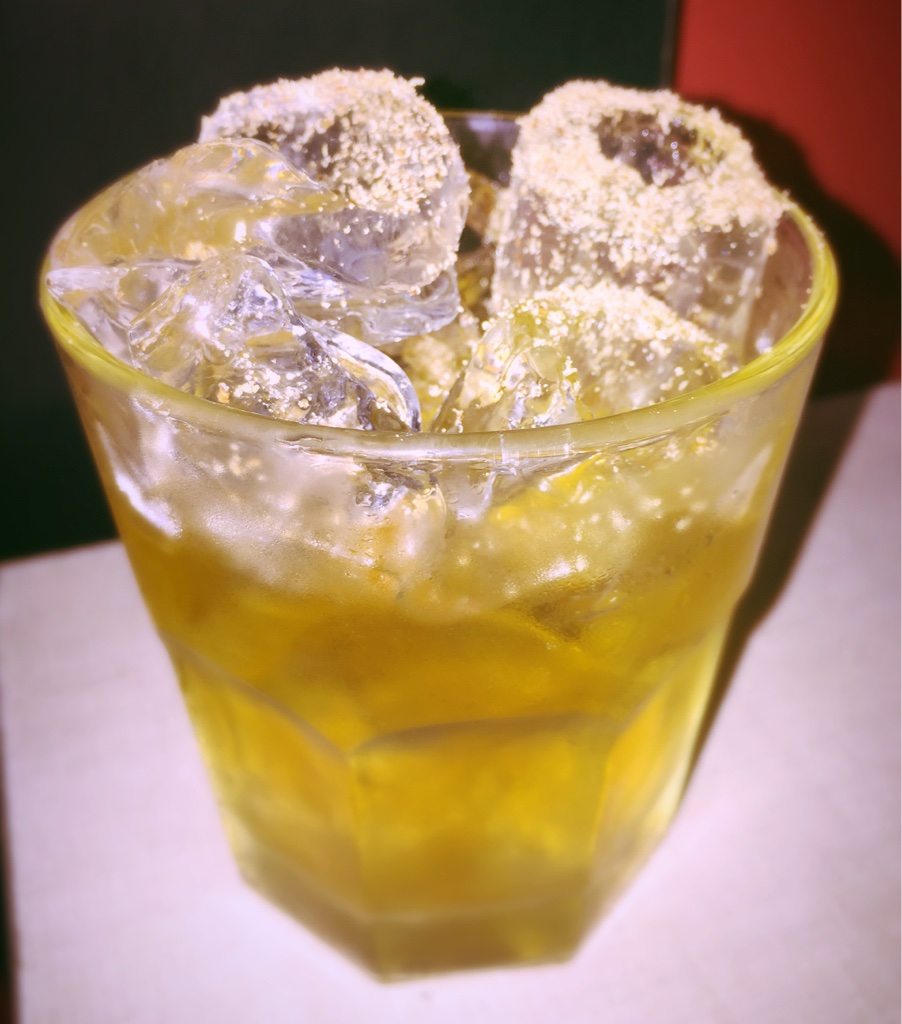 Now this is something different from the rest… a twist of lemongrass and Chilli flavor can get you bonkers. Yup this one is called #HotChilliPepper.  If you want to try something Hatke this is the cocktail you don't want to miss.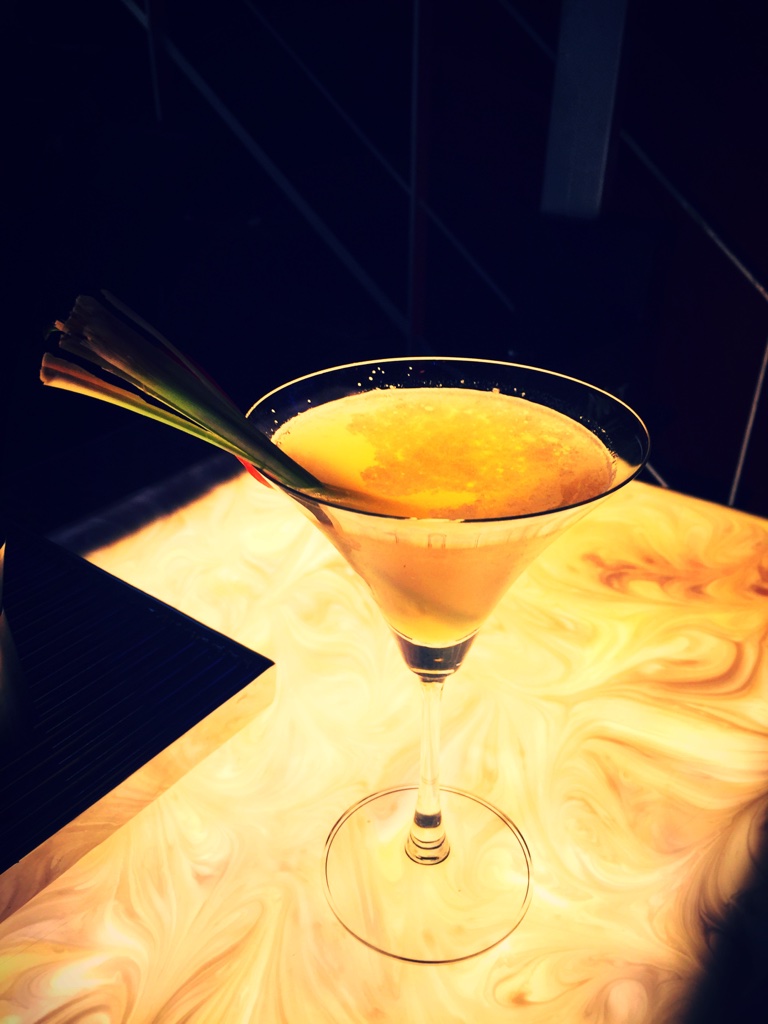 All these cocktails are blessed by Barbosa himself who has created this magic portions with the below ingredients.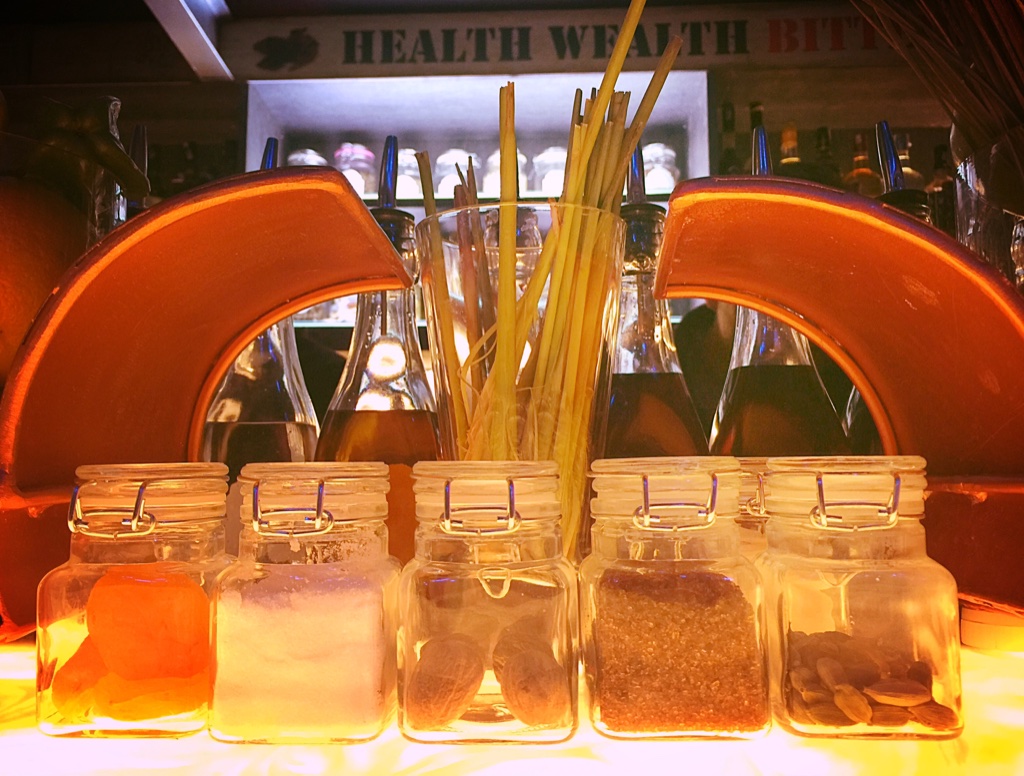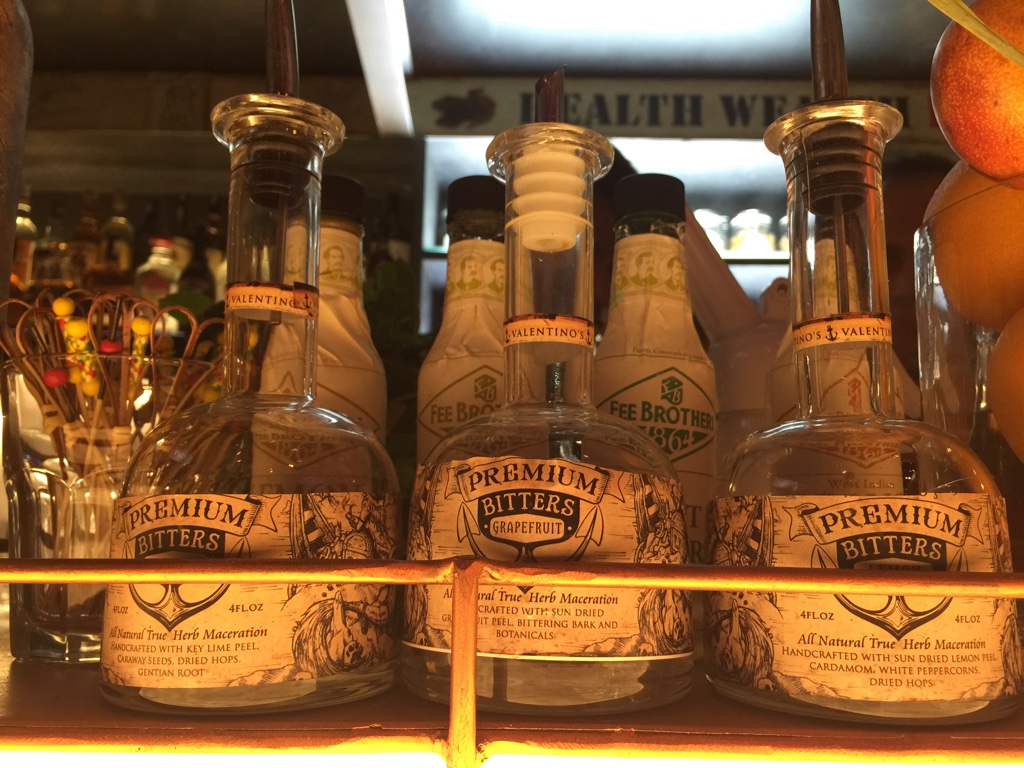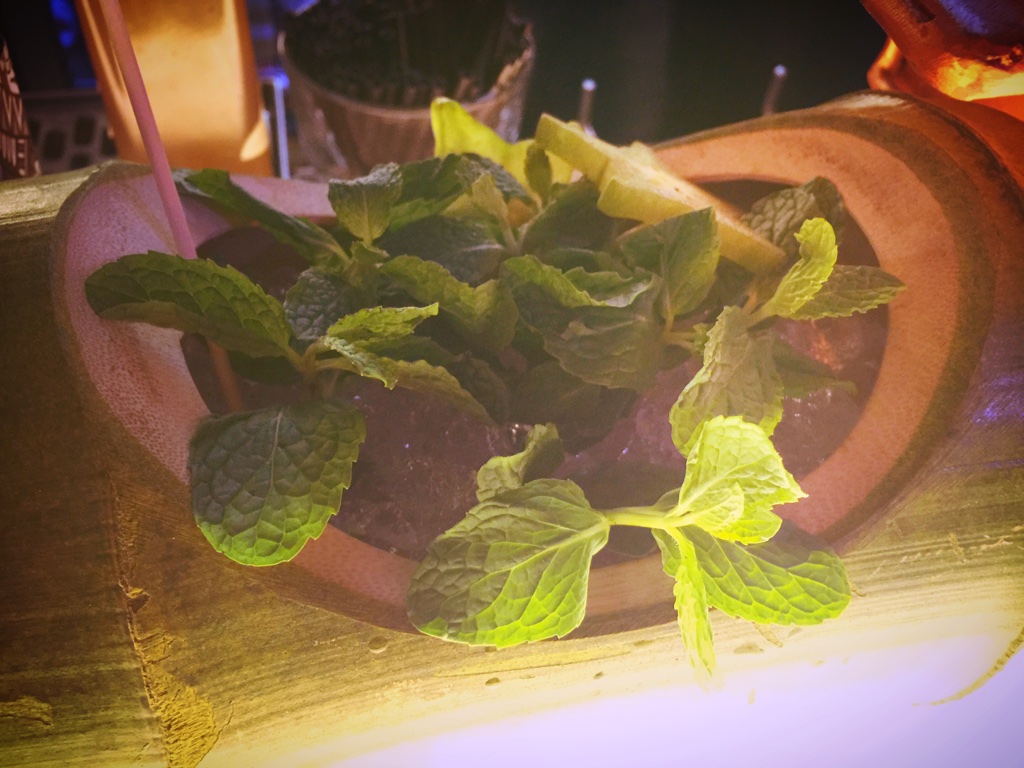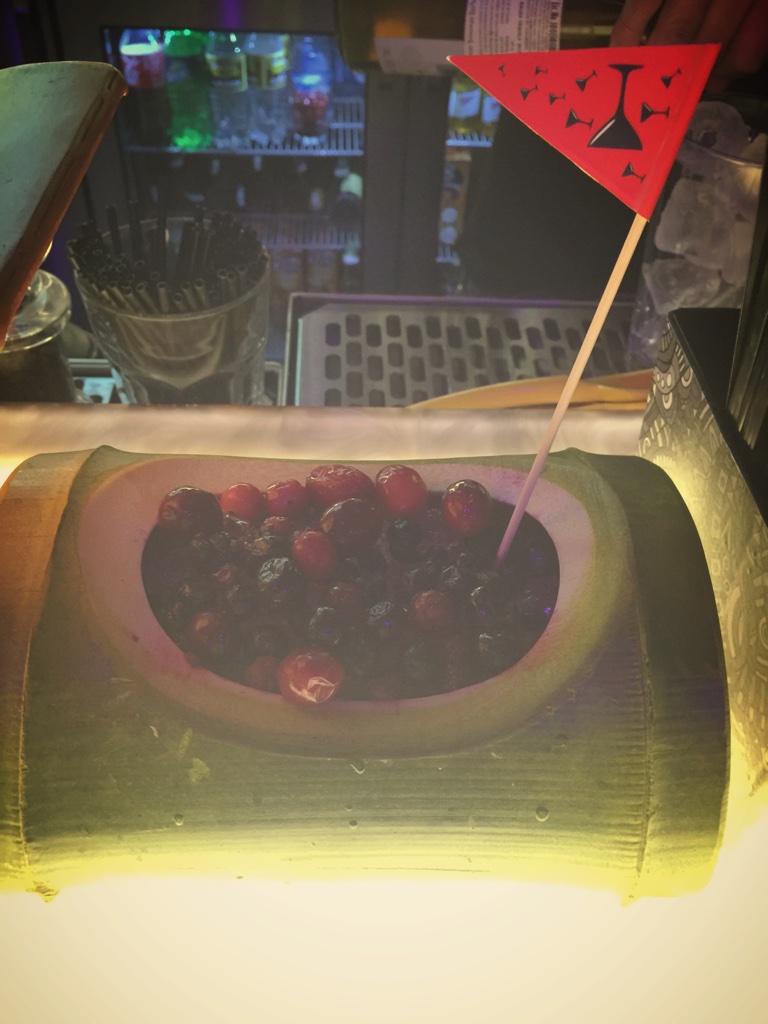 Now that we are all drunk we expect them to serve some food as well. I am sure you are thinking of Nachos and then some usual pub food. Trust me this is where our man Roshan and his team kicks in. when they mentioned this guy is trained by Gordon Ramsay himself the expectation went sky high. Well you know what he did not disappoint us. He and his team of chefs managed to cook some excellent food for us to taste. But we couldn't control so we belted until our stomach started pleading us to stop. End of the day we were all die hard foodies.
Food here is unique in taste and well served. We this starter called pepper chicken which was apparently cooked for 18 hours. couldn't get a good picture of it cos it used to get over seconds after it was served. Trust me it was that YUMMY. There were some cheese pizzas , Miniature Burgers, Fish and many more. This was the time when we were hungry and not worried about the pictures. Look this is not an excuse but you should imagine if a food blogger hasn't clicked the picture and got into belting them straight then how tasty could it be. Yes I told you before it's Roshan's magic.
#burgers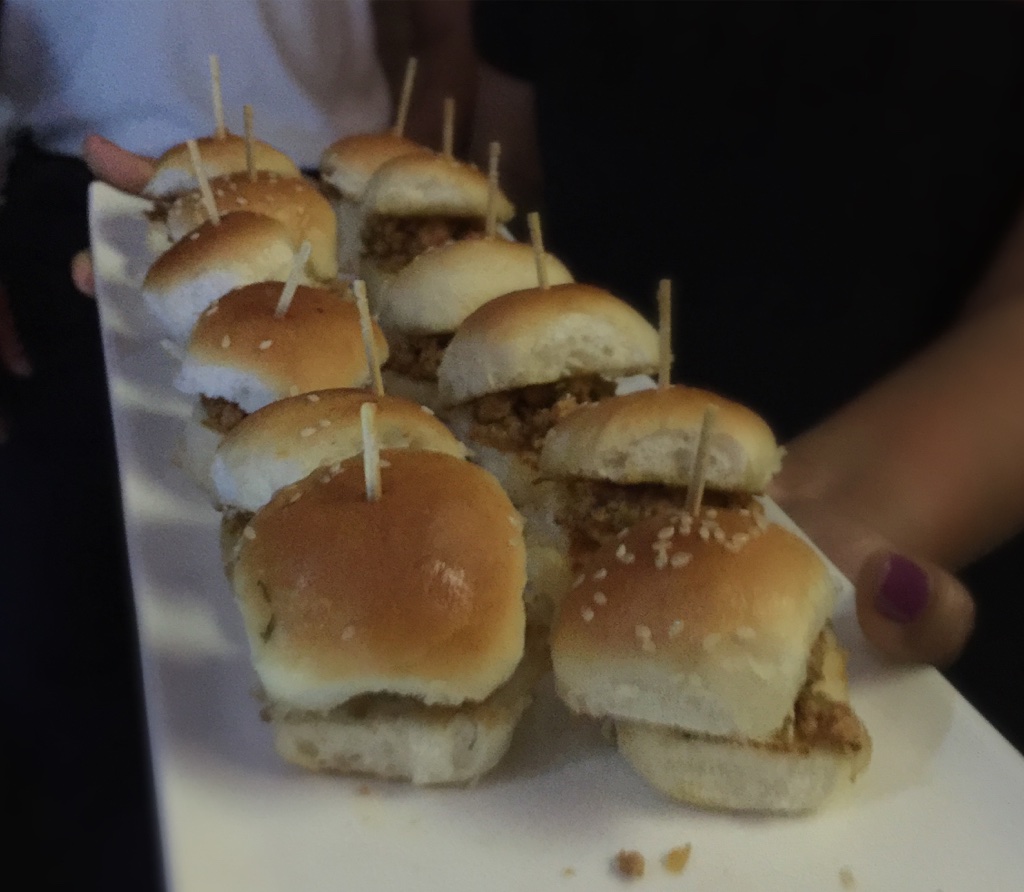 This was how Roshan Introduced himself with a watermelon injected by a syrup prepared in the kitchen. It was fun gulping them. (No the tubes are not edible) A twist for sure.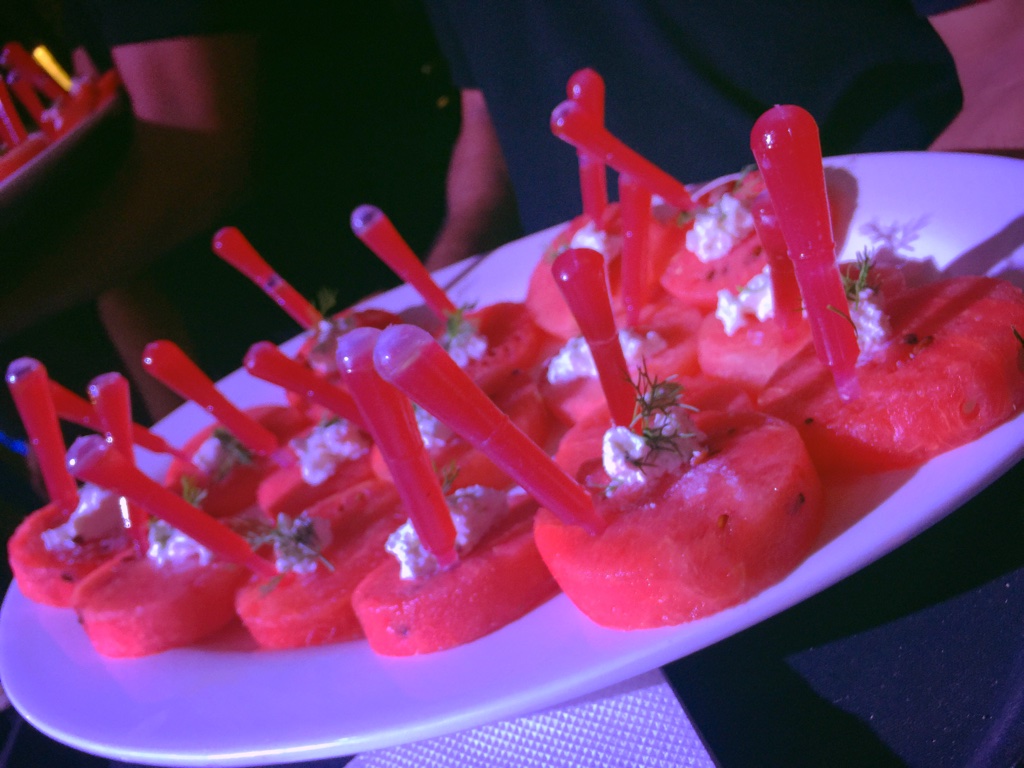 Then our man makes us feel like we are in this lab and he is experimenting on us. This time he took the whole crowd for a surprise with his Molecular Gastronomy. Yup he cooked stuff out of Nitrogen. Edible stuff I say. I am sure you guys have seen that video where someone pops some stuff into people's mouth and then they start spitting smoke out. Yup you get that stuff here. They call it popcorn. This was a showstopper. It tasted good and felt different in your mouth and hell lot of smoke popping out of your mouth. A fun stuff at the party for sure. Now listen where do you get an experience like this. Party is all about having fun and good times and this was definitely one hell of a party.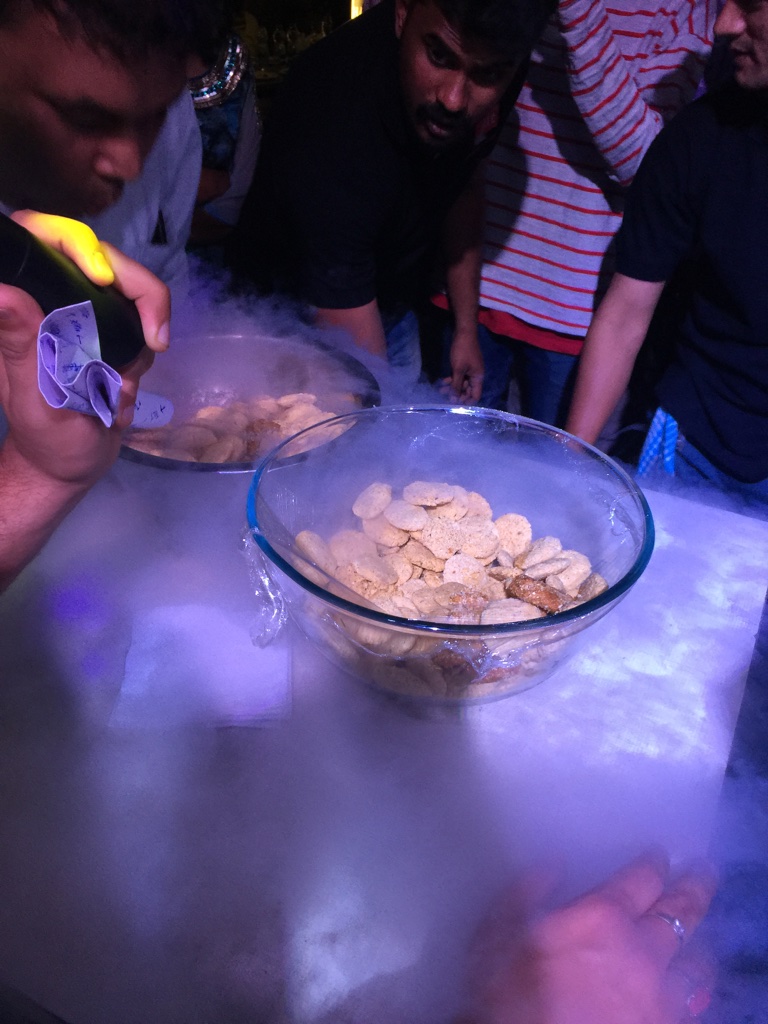 After all this if you are still hungry.. Don't stress pick anything in the menu and you wont regret it. Although I must call out my favorite dish.
#Dalchaawal Haracheeni : This dish was a class apart. So its some amazing cooked Dal Chaawal mixed with Parmesan cheese then deep fried into a ball and served on a platter. This one is definitely a MUST try. Dont miss it.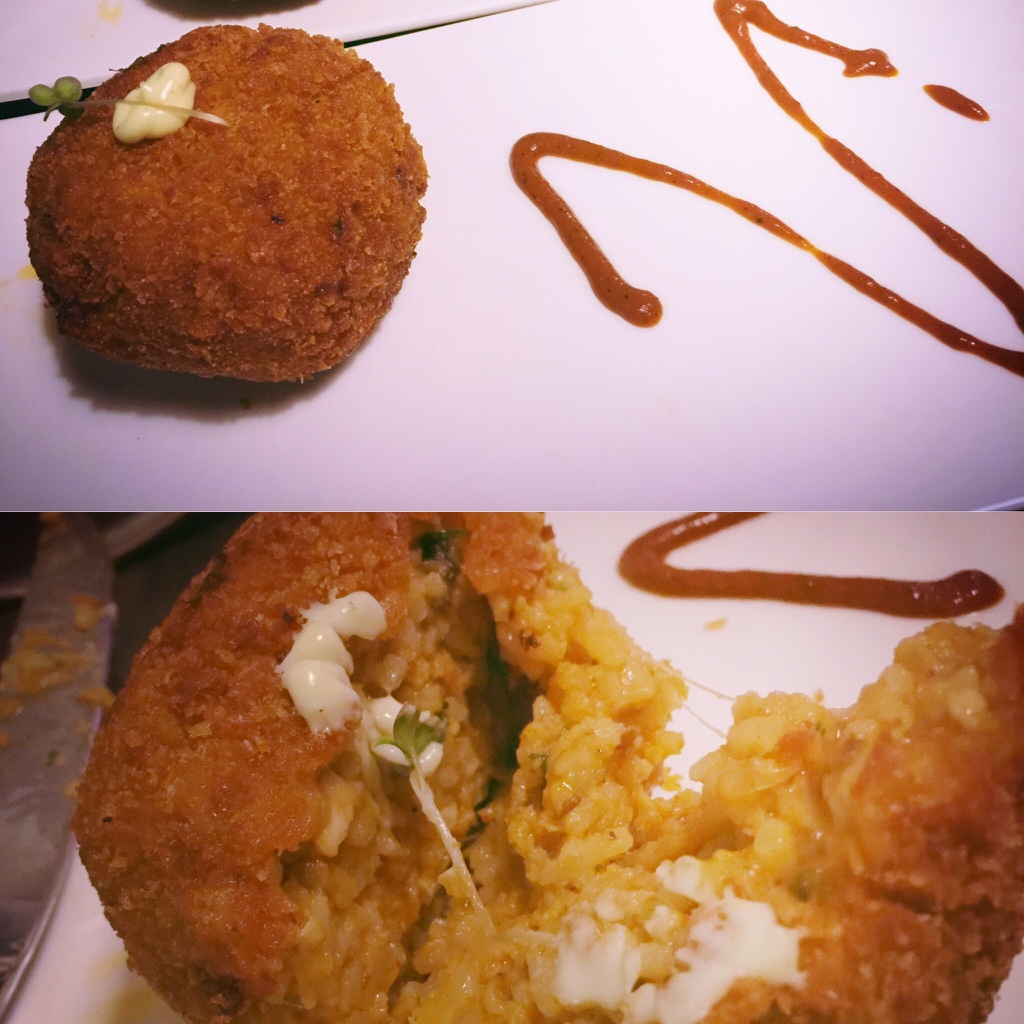 Few more Glimpse of the place.
The FBAB team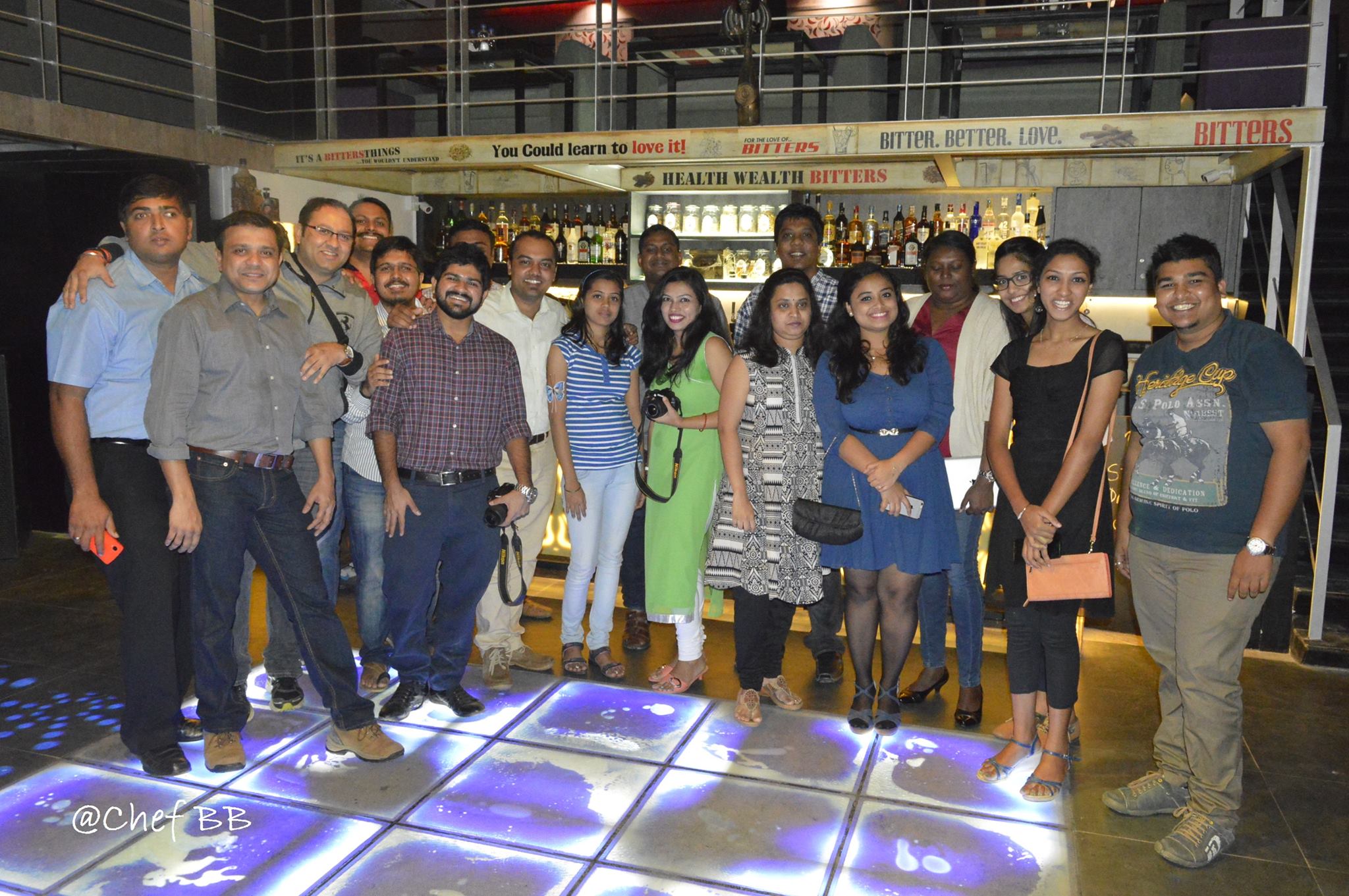 FBAB group pic courtesy : ChefBB.
Share your views too. Tilt we are going to come back for MORE!
---
---