Kaze Brunch – Bangalore's MOST AWAITED BRUNCH is here…..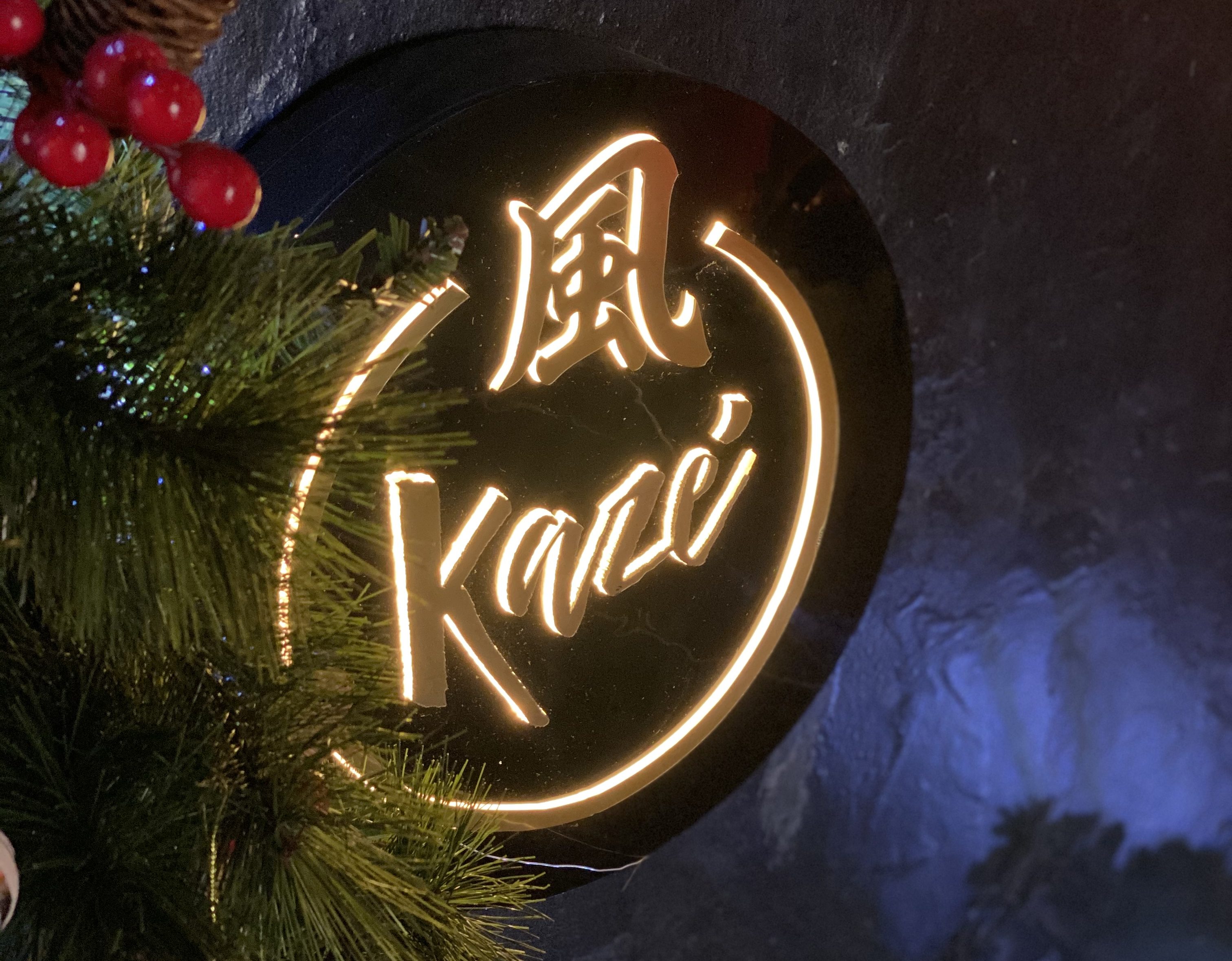 Alright! Now that I have set some benchmark, let me tell you why it is the most awaited brunch.
1. Kazé is doing it for the first time
2. Pan Asian Brunch (Unlimited Sushi's can you even wrap your head around that?)
3. Brunching on 21st floor having a panoramic view of this beautiful city
4. Amazing Atmosphere
5. Most Imp: Christmas Themed Brunch (Psst There is a Christmassy Cocktail too)
Kazé means Wind in Japanese, It represents things that grow, expand, and enjoy freedom of movement. Kazé is a modern pan asian cocktail bar and lounge situated on the 21st floor on Residency Road, (the same building as the Lexus Showroom). They have 3 sections Fine Dine, Bar Area and Extended Lounge. This place has an atmosphere like no other. Oh yes, you would have heard about all the crazy parties that happens in Kazé, If you haven't attended one, the doctor prescribes you to try one.
Now a place like this is not only known for parties and good drinks and pub food but is known for its amazing Asian food and super classy fine dining ambiance. If you want to go on a date, This place strikes all the checkboxes you need. With all these in the place they always had one thing the city was craving for, super lazy SUNDAY BRUNCH. Now imagine you wake up late on a Sunday and can go all the way up to 21st floor who will be serving you unlimited crafted cocktails, Sit down brunch and foot tapping music which is all complemented by Bangalore's amazing weather. Thats exactly how you want your weekend to end. Kazé has heard us and decided to give you an experience like no other.
Kazé is launching their Brunch on Dec 22nd and guess what they are curating with a Christmas theme around it. I was lucky enough to be the first to experience this brunch and what fun it was on a Wednesday.
(If you are asking why? How else would you know about it if I don't experience it before the world does. 🙂 )
We were welcomed with Chicken gyoza shooters, This was not a alcohol shooters this was a dumpling shooters. This was a Dimsum Shooters. Chicken Dimsum with shooters. Followed by an array of Veg and Non Veg Dimsums. These were excellent. Some of these dim sums we tried were.
Three Mushrooms Leeks Water Chestnuts Lotus Stem Dumpling.
Multiple Exotic Vegetable Dumpling
Spicy Crunchy Vegetable
Shanghai Sweet Basil Dumpling
Chicken Gyoza Shooters
Snow Fungus and Chicken
These were followed by a Sushi Platter, I fell in love with the plating of these brilliant sushi. These were topped with some salmon eggs. The sushi were absolutely amazing and a MUST TRY. We even got some veg Sushi with Avocado in it from the chef and those were brilliant as well.
These were followed by some excellent Small Plates which comprised of Veg and Non Veg.
We were almost full by this time and then the mains arrived which I accepted with half heart because I had no more space left but then soon after the first bite, I ended up wiping the utensils. The chef had sent a combination of Veg and Non Veg. The noodles and Mushroom was just outstanding. Chilli paprika was right on the spot. The Wok Noodles were just brilliant. Chicken Masaman Gai was just perfect once again. The food was light but finger licking good.
Wild Mushrooms Smoke Chili Paprika & Wok-fried Yellow Noodle
Gaeng Masaman Gai with Steam Jasmine Rice
How can one end without a good Desserts. So there was a platter of desserts on the table. The names of these desserts were just intriguing and I couldn't stop binging on them. Remember there is always a separate compartment for desserts in your tummy. Wasabi Cheesecake had a tinge of wasabi flavour and how can you not try at the city's best asian restaurant. Black Sesame Macaroons was insanely brilliant and I really wish I could find one outside. Kaffir Lime pie was easily the most refreshing dessert I have had in a while. Below is the picture of the same.
I know I have been talking about the food so much, But there was a unsung hero in this story that is the Christmas special Cocktail. It is called #SNOWMAN , Made with Gin, Tonic and Champagne. I asked why snowman and I just loved the answer, "Its winter and people celebrate Christmas across the world, Since we are in Bangalore we cannot make snowman with snow so we created our version of snowman in our way." Below is the picture of that brilliant dessert.
The Brunch officially starts on 22nd Dec 2019 and easily termed as Bangalore's Most Awaited Brunch ever. The package starts just at 1699++ and with liquor 3000++. You can call on 090084 72111 and book your table.
---