Feasting Like a Nawab at Feast India Company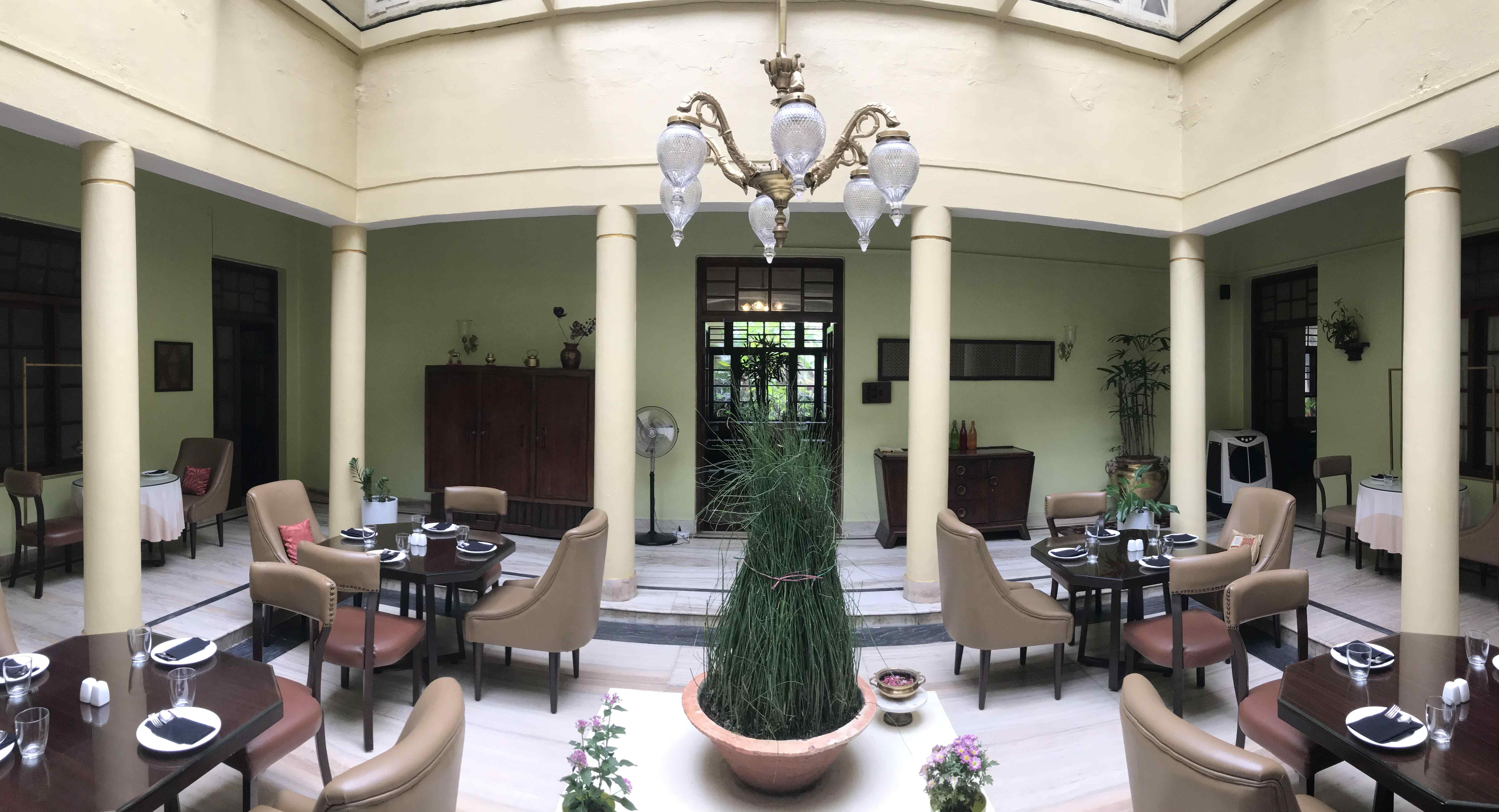 We have all heard and read about Indian history and how prosperous this country was. We have been forced to read the lifestyle of various kings during our history lessons as well, All this time when I read about them or saw a video, I have always wanted to live the life of a king. I've secretly wished many times there was a time machine that could take me back in time to witness the prosperous country and be a part of how the king's life was. Like how they lived, their jewelry, the food they ate… I'm always keen on the food they ate. The only living truth in Indian cuisine which defines the prosperity of the country and the rich lifestyle is the Awadhi Cuisine.
Awadhi Cuisine claims its birth from the city of Nawabs, Lucknow. These Nawabs were from a distant land called Persia and they came to this country as Deputies for Moghuls and ended up being kings ruling the kingdom of Awadh. These Nawabs had a very lavish lifestyle and were used to a particular style of cooking which involved in No Oil but just Ghee. Fruits & Dry Fruits were the other prominent ingredients on the list. In Awadhi food aroma plays an important role & hence Gulab Jal (water) & Kewda, saffron plays a vital role. Why am I giving you Gyaan about all this?
Because last weekend I was a Nawab for roughly about 3.5 hours. I was invited to this beautiful place called Feast India Company. This place is situated in Cunningham Road in Bangalore (address and google location at the bottom of the page). I was greeted by the owner of this place Ashish Kabadi and taken to a tour of a 99-year-old bungalow. This property actually belonged to a Royal family and the majority of its architecture is kept intact. The art collection was priceless, be it the Persian carpet, the huge tables, the painting from 1964 (Aspiration by Benjamin), Braille Vase or the footrest of a king from the chariot. I just felt like I entered a Museum of kings. It only fits that the food here should also match that of a king, with that thought now I was HUNGRY!
We sat in the courtyard of this Bungalow which is the most demanded by customers. FIC has PDR's ( Private Dining Rooms ) which can accommodate 20-25 people giving them exclusive dining experience.
The central courtyard with open to sky dining is also one on the USP. As soon as we settled on those comfortable chairs the food started its marathon from the kitchens. The first dish on the table was "Galawat Ke Kebab" we ordered a Veg version of this one (I know you will hate me for this, but we had a vegetarian on the table). Ashish got me a Mutton Galawat as well. This dish needs no explanation. Its the show stopper amongst the Awadhi cuisine. The Kebab was so soft that I couldn't literally pick it in my hands but had to eat it with the saffron roti in the bottom. It literally just melted in my mouth.
Just when I thought things can't get better, Kakori Kebab arrived – this pretty much looked like sheekh but wasn't one. This was apparently created for a nawab who loved his sheekh kebab but couldn't bite it anymore. This kebab was something like I have never tasted before. This again, just melted in my mouth and I literally couldn't speak for almost a minute – it was that good.
Next up was Ajwain Paneer Tikka, this fresh cottage cheese marinated in hung curd and cheese and then slow-grilled on charcoal. I have never tasted paneer so good. The smokey flavor of the paneer was outstanding.
Next up was Gulfam Chicken Kebab, this was marinated in dry mint, spices, yogurt and broiled in a clay oven. The chicken had an amazing mint flavor which was complimented by the onions marinated in curds. We also ordered Tikka Banno, This dish was extraordinary as it was layered with beaten Egg, Spiced with Fenugreek and slow-grilled in charcoal. The flavors of this starter were phenomenal that I could clearly taste the difference between both the dishes but both these dishes weren't spicy or harsh on the palate.
We moved on to the main course and I must say we were in for a treat. The first line up was the bread. Warqi Paratha, This paratha was made with saffron and I couldn't get enough of it. Along with this was the Saunfiyani Naan and Lachcha Paratha. Warqi is a clear must order. To Accompany this was some mouthwatering gravy that we ordered. First up was Lahori Chicken this is a signature dish inspired all the way from Pakistan. Yes, you can thank me as its one dish which you shouldn't miss. So you know where you first saw or read about it.
Second came in Awadhi Korma which was groundnut based mild spicy gravy loaded with cream and butter and Dum Aloo Lucknowi was another brilliant gravy made with baby potatoes stuffed with cottage cheese and cooked in brown onion gravy. The flavors of these gravies were phenomenal with Lachcha paratha and Saunfiyani Naan.
This dish I didn't even have to wait for any Roti, Dal Makhani AKA Dal-e-Dum was in another epic level. I could just eat it off the cutlery without requiring any sort of accompaniment. My quest for ultimate Dal Makhani probably ends here.
Desserts
After all that exotic meal I never expected there could be anything else on the menu that will sweep me off the floor. But FIC had a different plan, They got me Paan Kulfi with Gulkan on the side and trust me this was no kulfi like what I have tasted before. It started melting as soon as it was served and that was because it was not loaded with preservatives and these kulfis were freshly made every day. The minute you put a piece of that kulfi on your tongue the paan flavor lingers on your palate, But if you combine it with the fresh gulkand made of rose petals the flavour has an escalation on its own and I would say it's a royal way to end the meal with Paan. But then came in Phirni, this was served in matka with a silver foil. The first subtle flavor that hits you is not the milk or cream but rose. That's when you know you just tasted something ROYAL. The pot gives it an earthy flavor and the rose gives it an essence that you can't forget. I highly recommend everyone to try the Phirni here and your standards of Phirni will never be the same.
Trivia: Did you know that the legend himself Padma Shri Imitiaz Qureshi is a key icon for Awadhi Cuisine. He is the only chef to be awarded the Padma Shri. I am also a big fan of his cooking from what I have seen and read. I really wish that someday I get to taste his cooking.
A little bit more about the place
Opening Hours:
Monday – Sunday: 12 noon to 11pm
Wallet Factor: Meal for 2
1500+ + for Veg
2200+ + for non veg
Cuisine, Style, and Menu
Awadhi Cuisine
No Alcohol
Ultra Fine Dining
Perfect Date Place
Location:
Address: 70, Cunningham Road, opp. Fat Buddha, Abshot Layout, Vasanth Nagar, Bengaluru, Karnataka 560052
Maps: https://goo.gl/maps/KXAxRrVTDmpCUY7V9
Overall Rating: 5/5
Ambiance: 5/5
Service: 5/5
Food: 5/5
Value: 5/5
Clearly, this place is part of #WOMPINDIARECOMMENDS
---