Mosappu Saru Recipe | Massoppu saru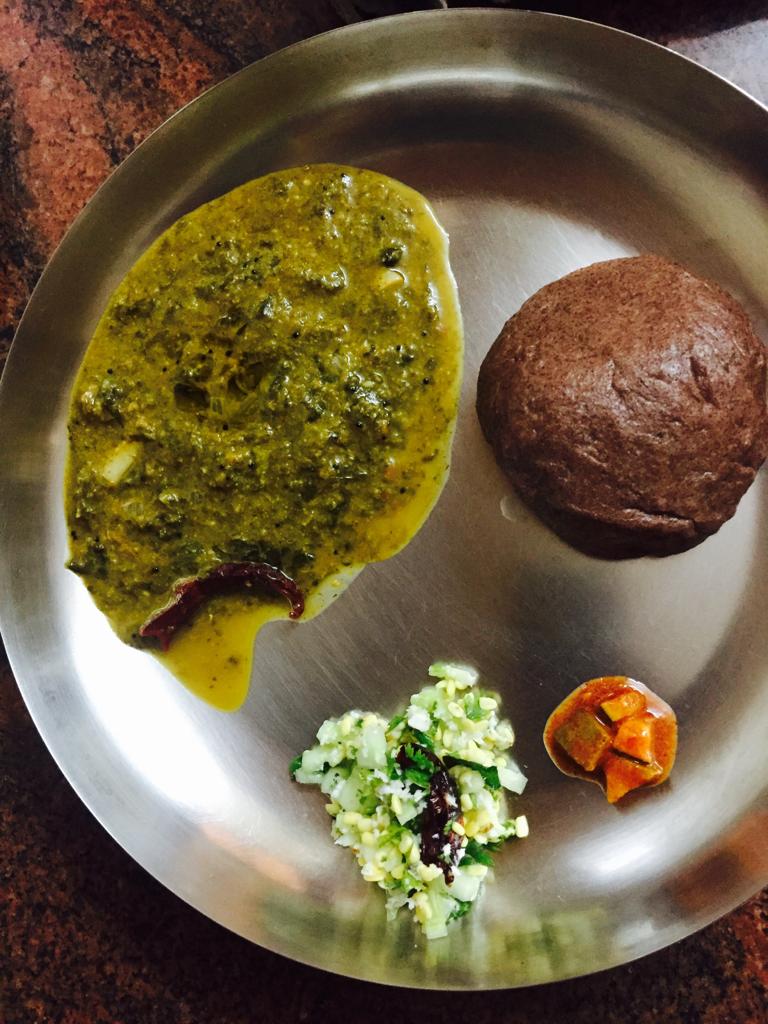 Mosappu Saru | Masoppu saru recipe
Mosappu Saru is a Traditional South Indian Delicacy from Mandya and Mysore. It's more favorite with Ragi mudde than rice. This dish is filled with greens and lentils and good for health. Mosappu(Masidha Soppu) is mashed l greens.
I learned this dish from my Mother in law. Well, that became one of my favorite dishes.
Ingredients:
Spinach, Amaranth leaves, Dill, Methi – 4cups
Toor Dal – 1cup
Garlic – 8 cloves, 10 cloves crushed
Tomato – 2
Shallots – 10
Jeera – 1tbsp
Pepper – 1tbsp
Poppy Seeds – 1/2tbsp
Coriander Leaves – 1cup
Curry leaves – 1cup
Water – as required
Salt – as per taste
Grated coconut – 1/2 cup
Sambar powder – 3tbsp
Green chilly – 4
Mustard seeds – 1tbsp
Dry red chilly – 3
Asafoetida
Ground paste:
Add grated coconut, coriander leaves, curry leaves, poppy seeds, sambar powder, garlic
Method:
* In a pan add 2cups of water, toor dal, pepper, jeera, shallots, tomatoes, green chilli. Pressure cook for 1 whistle
* After pressure cook is cooled, Add Washed greens as mentioned, ground paste. Let it boil for 5min, cook till soft.
* Switch off the flame and let it cool for 5min(not too cool) drain the greens. Add half of it to blender and blend to a thick paste. Add remaining greens and blend it.
* Add back to the vessel and boil for 5min.
* Tamper with Mustard seeds, dry red chilly, curry leaves, crushed garlic, Asafoetida.
* Garnish with coriander leaves.
Stepwise:
And it's ready to serve with ragi mudde or rice or Chapathi or rotti.
---