Gajar Ka Halwa / Carrot Halwa / Gajar Halwa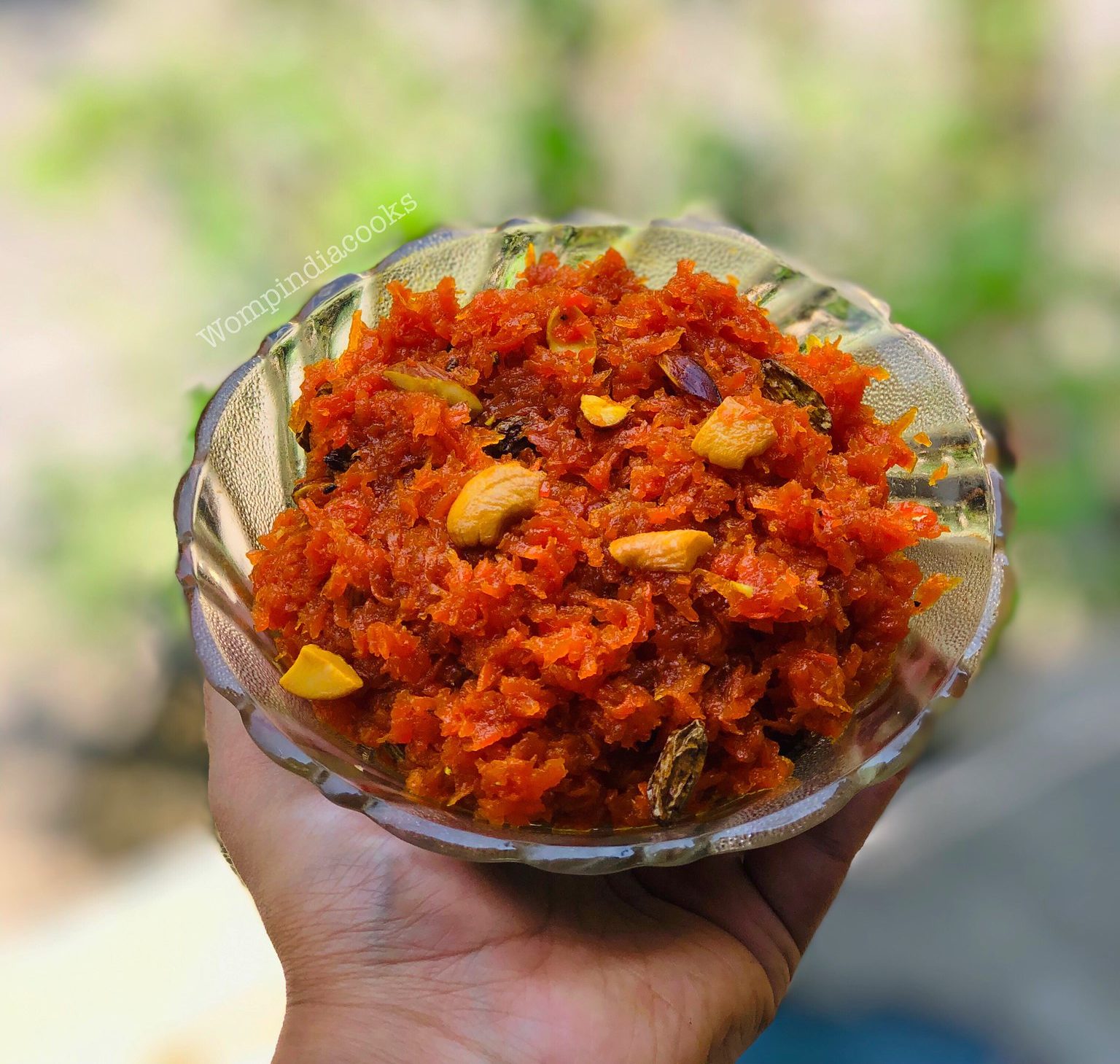 Warm and Absolutely delicious Gajar Ka Halwa is an Indian dessert originated from Northern part of India. This is basically done during the festival occasions like Diwali, Ganesh Chaturthi, and Navarathri.
I totally agree that this dessert is high in fat and sugar level. However, carrots are a good source of vitamins C and K, minerals and fiber Milk adds some calcium and cashews add a good amount of protein to this dish as well and raisins are known to be antioxidants rice fruit.
Ingredients
* 600gms or 2 cups grated carrot / Gajar
* 1cup of sugar
* 4-5 tsp of ghee
* 1/2 cup of milk
* 8-9 cashews
* 8-9 almonds
* 9-10 raisins
* 1/4 tsp of cardamom powder
Method
1. First wash, peel and grate the carrots 🥕.
2. In a thick bottom pan, add 2-3 tsp of ghee, now add grated carrots. Sauté the carrots for 5minutes.

3. Stir well and cook it for 3-4 minutes

4. After carrots are cooked slightly crunchy and not too mushy.
5. Add 1 cup of sugar.

6. Stir well and cook for 5-10 minutes.

7. Now add 1/2 cup of milk and let milk comes to boil. Stir well so that milk doesn't stick to the bottom. At the end add 1/4 tsp cardamom powder, 1-2 tsp of ghee and mix well(this gives the nice flavor to Halwa)

8. In another pan, add a tsp of ghee 8-10 roughly chopped cashews, almonds and raisins. Roast till golden brown and add it to the Halwa.

9. Mix everything and it's complete. Serve warm.

Note:
I highly recommend grating the carrot by hands and not use a food processor for the halwa as it becomes mushy.
Always serve it warm because since we use ghee in Halwa all solidifies as it cools down. If u don't end up eating one bowl then heat it and then serve, recommend using the Microwave. It works best
---