The best of Kashmir at Jalsa – E – Wazwan!

It's time to soak-in the Kashmiri cuisine in Bengaluru, with Jalsa Gold's Jalsa – E – Wazwan. A beautiful gold themed restaurant has got the best of Kashmir right here in Bengaluru! I was here a few days back to relish the flavors from the valley of North and here's my experience:
The staff came up with a traditional Kashmiri menu: reading which induces serious food-cravings for Kashmiri cuisine. The menu is curated by Mr. Suresh Hinduja and prepared by the Waza Bashir who has been flown in from Srinagar. The menu had a lot of options, but we finalized to go ahead with Wazwan – which is a multi-course meal in Kashmiri cuisine, the preparation of which is considered an art and a point of pride in Kashmiri culture and identity.
The Wazwan consisted of Tabak Maaz (a fried lamb ribs delicacy) and Seekh Kebab for starters, Nadru Yakhni (lotus stem curry), Mutton Rogan Josh (a rich mutton curry slow cooked with a blend of spices) with Roghani Roti, Dhaniwal Murgh Korma (a star dish of Kashmir, with citrus base flavor with hints of smokiness from spices) with Rice, Gushtaba (large meatballs in gravy, which signals the end of the meal) for main course and Seb Phirni for desserts.
If you are a vegetarian like my friends, they have an extensive Veg Wazwan aswell – so don't forget to check that out as well. The wazwan starts at ₹799++ for veg and ₹899++ for non-veg. Guests are invited to relish the redolence of the flavors and spices with such delicacies as Tabak Maaz, Rogan Josh, Gushtaba, and much more. This is available until 21st Dec for both lunch and dinner at Jalsa Gold, Kadubeesanahalli and Jalsa, Marathahalli. Call 9066887021 (Jalsa Gold) or 7406617555 (Jalsa) to book your tables today!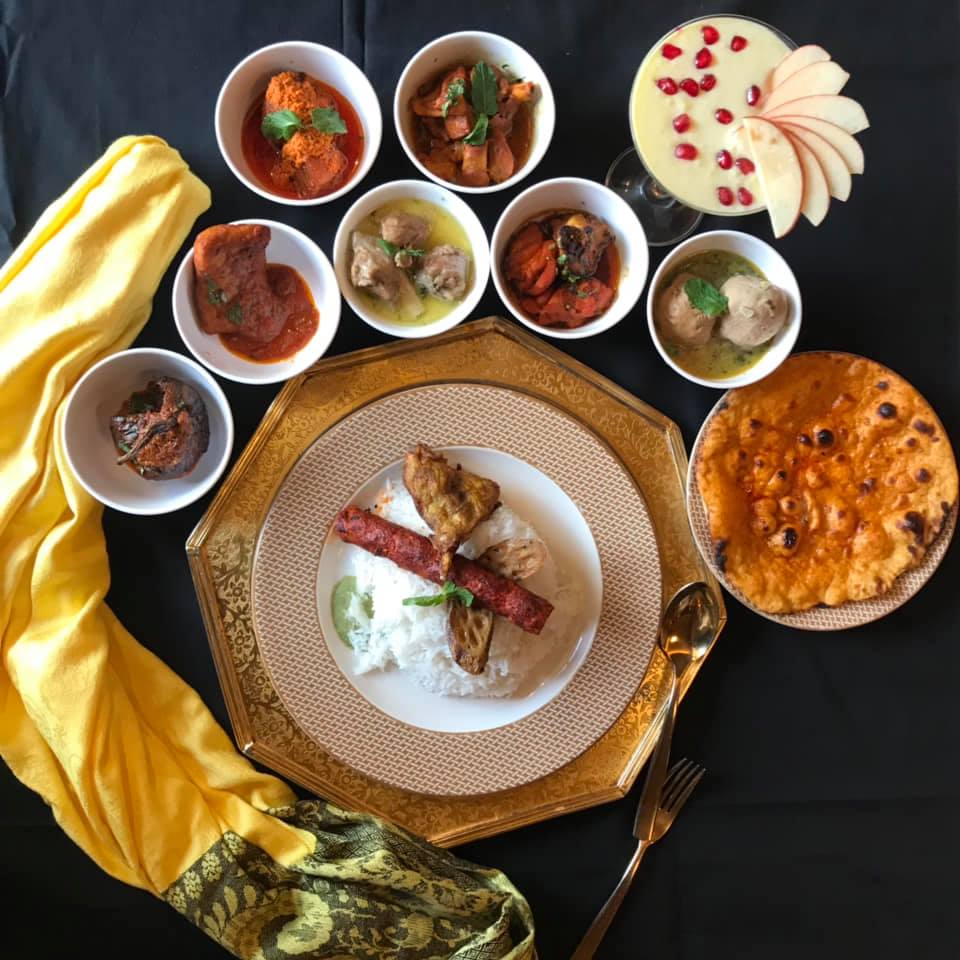 ---