Drumstick Sambar |Nuggekai sambar |Drumstick sambar recipe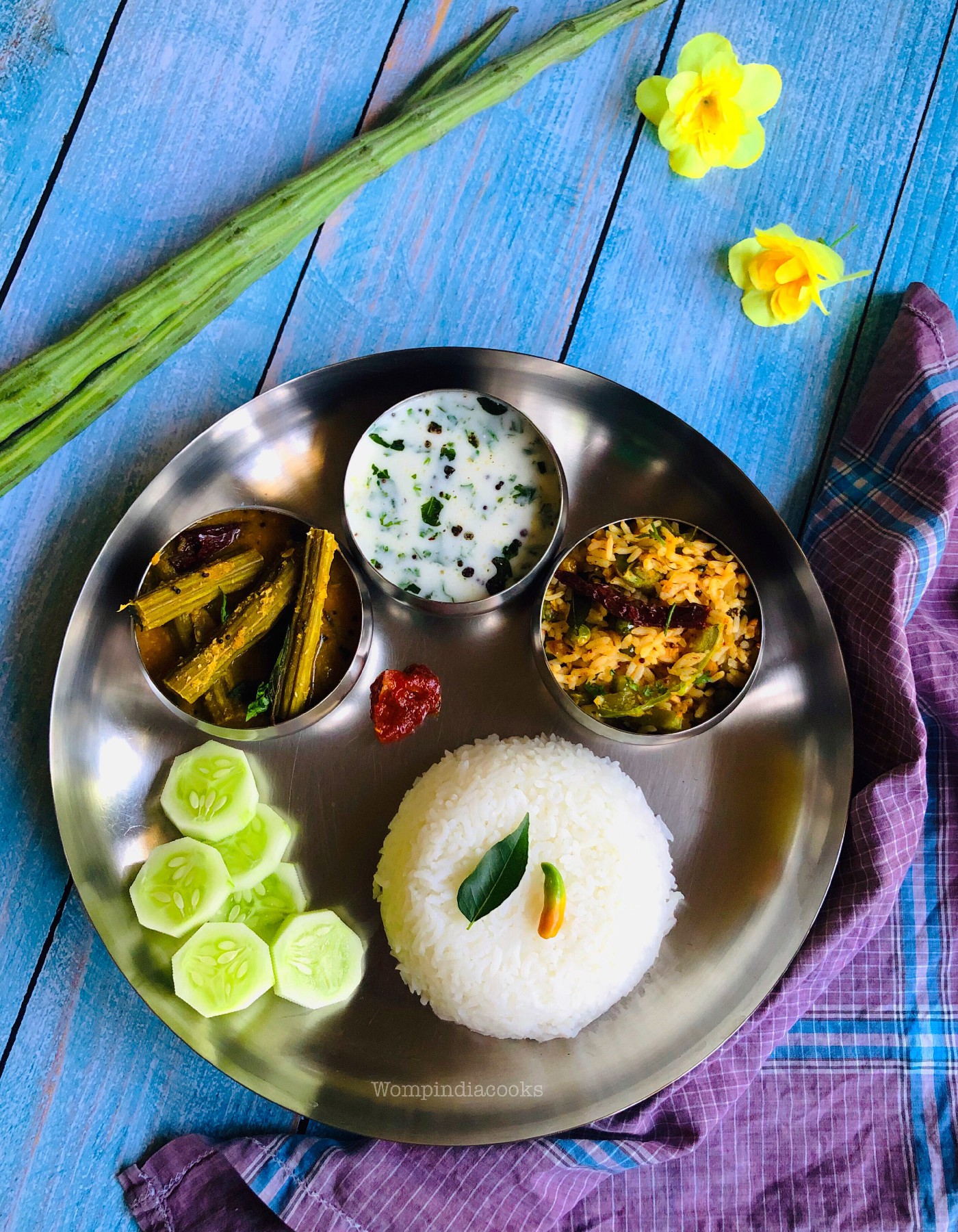 Drumstick curry | Drumstick sambar
Drumstick sambar is very delicious sambar. Drumsticks or moringa pods are highly nutritious vegetables, being a rich source of vitamin C as well as calcium and iron. They are also a good source of dietary fiber.
Did you know Drumstick pods helps to build strong bones, it is very good for pregnant women also. Drumstick pods which are known as moringa in local language is rich in calcium, Iron and vitamins. They are also have properties such purifying the blood, improves digestion and protects against infection.
In this recipe, drumsticks are first boiled in water to soften them up. Meanwhile start preparing the curry and once the drumsticks have softened, just add them to the curry and simmer for a few minutes and the curry is done.
Drumstick sambar is simple South Indian favourite sambar recipe made with toor dal and drumsticks. It's the most popular sambar recipe served for both rice and also any breakfast recipes.
Drumstick Sambar is so delicious, flavorful & easy to make when you have some drumsticks in hand.
Sambar– The most essential South Indian dish and a basic lenthil soup. In recent days I have been getting many requests to post the step by step method of how to make basic sambar.
Ingredients:
Toor dal – 1cup
Drumstick – 3 , chopped
Coconut – 1/2 cup , Freshly grated or chopped
Cumin seeds – 1/2 tsp
Sambar powder – 2 tbsp
Tamarind extract – 1/3 cup
Turmeric powder – 1/4 tsp
Coriander leaves
Salt to taste
Oil – 1tsp
Mustard seeds
Curry leaves
Dry red chilli – 1
Asafoetida
Method:
Trim the end of drumsticks and cut them into 2inch pieces.
Boil the drumstick in 2 cup of water along with salt, sambar powder till drumstick turn soft and set aside.
Add toor dal to a pressure cooker. Wash it well for two times and pressure cook with 1 1/2 to 2 cups of water. If cooking directly cook for 2 whistles.
When the pressure cooker releases naturally, remove the cooked dal and mash it well with a laddle.
Soak tamarind in hot water, when it cools down squeeze and set aside.
Now ground paste for sambar, to a mixer add chopped or grated fresh coconut, cumin seeds, turmeric powder.
Now add the ground paste, tamarind juice and pour dal to the cooked drumstick and mix well.
Bring it to boil in medium flame for 5-10 minutes and switch off the flame.
At last, lets do tampering, add oil in a small pan now add mustard seeds, dry red chilli, few curry leaves, asafoetida.
Add tampering to sambar and add finely chopped coriander leaves.
Drumstick sambar is now ready to serve with steamed rice, dosa, idli.
NOTE:

Tampering at last, retains the flavor of the tampering for a long time. Smells and taste good for 2days if refrigerated.
---