Palakura Pappu |Tasty Palak Dal |Spinach Dal Recipe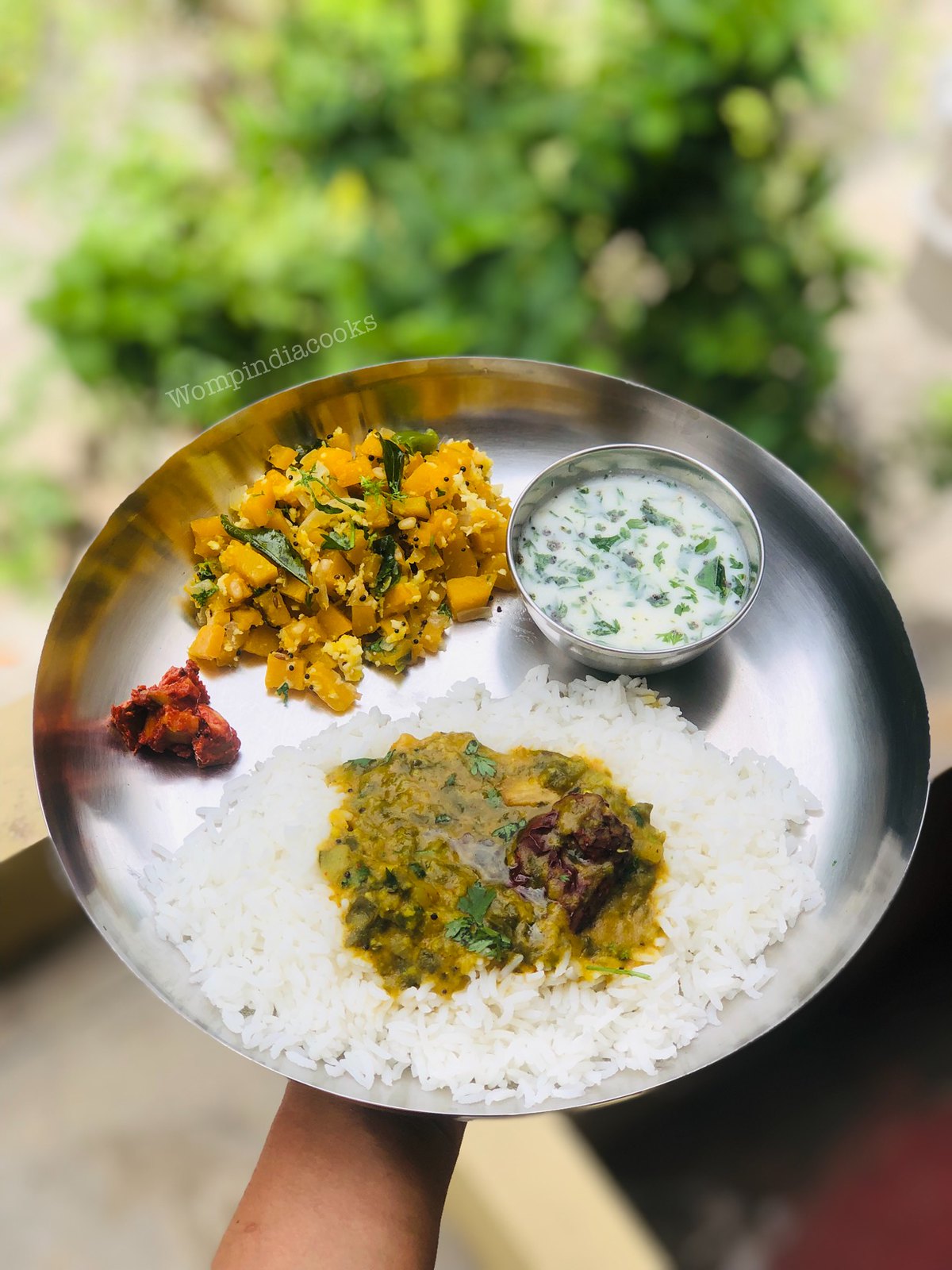 How to make palakura pappu andra style
Palakura Pappu recipe / Palak dal recipe / Spinach Dal recipe described in a step by step photo. I have prepared the Palak dal in Andra style with tamarind which is known as Pappu or Palak Pappu. This dal is a combination of proteins in dal and vitamins and minerals in Palak.
Spinach helps to lower blood pressure, improve asthma problems, makes bones stronger. More the greener these Spinach leaves the taste would be amazing. Spinach dal goes very well with hot and steamed rice.
Palak pappu is commonly known as palakura pappu is a nutrition dense and protein rich dal palak is famous in south India. The palak pappu is ultimate comfort and satisfying food when served with steamed hot rice and ghee. Very delicious and tasty and lip smacking good. 
Ingredients:
•Oil – 1tbsp
•Spinach – 1 bunch
•Toor dal – 150gm
•Onion- 1
•Green chilly- 3
•Tamarind – 20gm
•Mustard seeds -1 tsp
•Cumin seeds – 1tsp
•Red dried chilly – 2
•Curry leaves – Few
•Garlic- 4-5
•Salt
•Red chilly powder – 1 tbsp
•Turmeric-1/4 tsp
•Pinch of Heeng/ Asafoetida
Making:
1. Clean wash the spinach or Palak leaves and finely chop them.
2. In a pressure cooker add one cup of toor dal.
3. Now add Palak, onion, green chilly, 200ml water.
4. Close the lid of pressure cooker and cook it for 1 whistle.
5. Once the pressure from cooker releases, add chilly powder, turmeric, salt, tamarind. Mash it little with laddle.
6. Add 100ml of water, mix well and simmer it in low flame for about 5minutes.
7. In frying pan, for tampering add some oil, mustard seeds, cumin seeds, garlic, red chilly, asafoetida and curry leaves.
8. Add the tampering or seasoning to Spinach/ Palak dal. Give it a good
stir.
9. It's ready to serve with hot steamed rice or Chapathi.
Hope you like it..
Please Comment below and share your thought about it.
Don't forget to tag me on @wompindiacooks or tell me about my recipe if you try them.
Note:

If you don't have tamarind squeeze some lemon drops.

Wash dal properly before using it.
---