Green Tomato Chutney|Raw Tomato chutney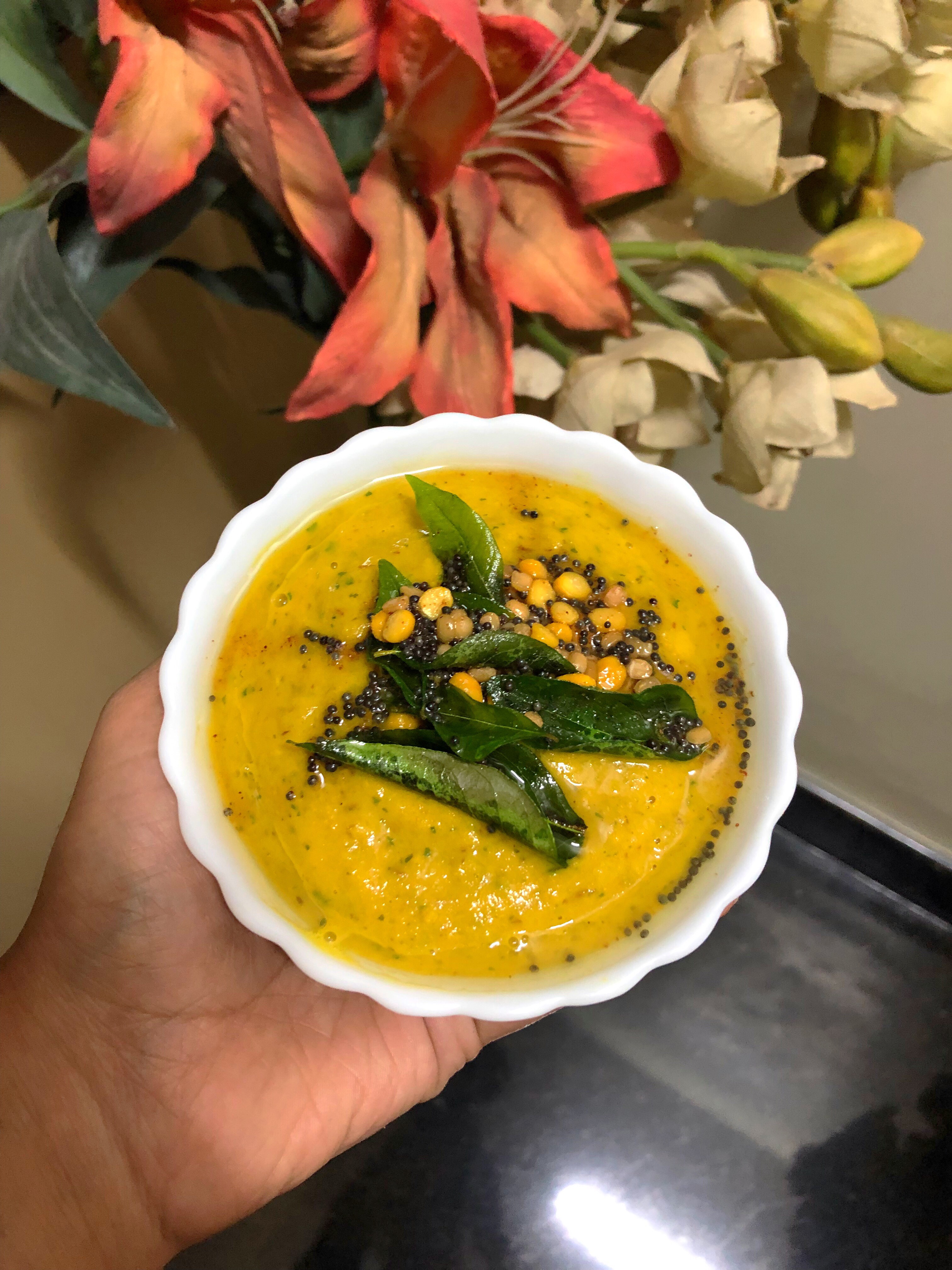 Green Tomato chutney | Raw Tomato chutney
Green Tomato or raw tomato chutney is made using still green in colour or unripe one. These are loaded with antioxidants and Vitamin C and they are healthy choice to add them in our diet. One thing i can is you will love this chutney if you love our Indian flavors! Its very common in our home and everyone like it too.
Green tomato chutney makes for a delicious accompaniment with any Indian meal and is easy and quick to make as well. Made using raw tomatoes, loads of green chilli and a tempering of spices, this chutney is a must try recipe if you love spicy food. Here is how to make green tomato chutney or raw tomato chutney.
In South India, chutneys are made out of most vegetables and they taste amazingly good. Pair them with dosas or idlies or rice and curd, they are sure to make you crave for more. This green tomato chutney is one of those chutney which I make every time I get hold of raw tomatoes.
This tangy, spicy and hot chutney are easy to make. It can be eaten with rice, idli, dosa or chapathi too. You can save or preserve for one week upto 7 days. Because we don't use water in this recipe.
I prepare it very rare. Correct, when i get my hands on raw tomato in the market. This is the first thing i prepare using green tomato. That tangy and spicy flavor with little sweetness as we have added jaggery in the chutney. Just delicious right?!
INGREDIENTS:
Vegetable oil – 2tbsp
Cumin seeds – 1tsp
Fenugreek seeds – 1/4 tsp
250 g Raw Tomato Cut into big chunks – 5-6
Green chilli – 4(u can add more/less according to your taste)
Garlic – 10-15 cloves(roughly chopped)
Tamarind – small pod(as shown in picture)
Jaggery – 1tsp
Turmeric – 1/4 tsp
Salt to taste
Few Coriander leaves
FOR SEASONING:
Vegetable oil – 2 tsp
Mustard seeds – 1/2 tsp
Chana Dal – 1 tsp
Urad Dal – 1 tsp
Few Curry leaves
Asafoetida
METHOD:
Heat vegetable oil in a pan.
Once the oil is hot, add cumin seeds, fenugreek seeds, roughly chopped garlic, green chillies saute for minute.
Now add tomato and cook for 8-10 minutes until tomatoes are charred and nicely cooked and add coriander leaves.
Transfer these in the jar of a blender.
Grind to make a smooth chutney.
Add little water if required.
For the tadka, heat 2 tsp oil in a small pan.
Once the oil is hot, add mustard seeds, chana dal, urad dal and let the dal turn brown and add asafoetida and curry leaves.
Pour the tadka over the chutney.
Serve with rice, chapathi or roti.
NOTE:
You can add some sesame seeds in this chutney too.
Decrease the amount of green chillies if you cannot handle too much spicy.
If you try any of my recipes do tag me on Instagram @wompindiacooks or do comments below. I would love to see your creations from my space.
---